Massachusetts Mediation Attorney
If you want a more peaceful way to get a divorce or modify an existing family court order, hiring a mediator like Deirdre might be the answer.
If you like the idea of settling out of court, but you want your attorney to be present during negotiations, Collaborative Practice might be the right choice for a divorce or business disputes.
If you are having a dispute with a business partner, vendor or customer, a professional mediator like Deirdre can help settle the dispute and help you form a better working relationship.
Online Mediation Services
Our office provides virtual mediation services for couples who are unable to meet in person at our office in Worcester. Click below to learn more about requirements & appointments.
4 REASONS TO CHOOSE DEIRDRE HEALY
1) Experience
Deirdre is an experienced family law attorney who is trained in mediation and collaborative practice for family and business issues.
2) UNDERSTANDING
Deirdre understands that you will have a continuing relationship with your partner and will work with you so that you can continue to communicate going forward.
3) PROMPT EFFICIENT SERVICE
Deirdre Healy believes that every client is unique and important, and she is committed to providing personalized, friendly, professional service to each one. Communication is vital, and Deirdre is responsive to clients' questions and phone calls.
4) SUPERIOR ADVOCACY
Superior advocacy requires strategy, resources, and stamina. Deirdre will work tirelessly on your behalf.
Deirdre Healy represents clients throughout central Massachusetts with a focus on Family Law, Mediation and Collaborative Practice. She has expertise, sound judgment and experience representing clients. She provides prompt, professional and courteous services. Attorney Healy is committed to delivering what clients need the most – results.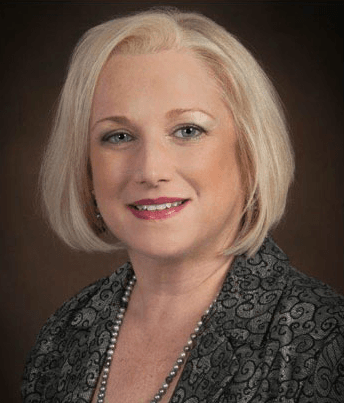 5 Benefits of Using Mediation and Collaborative Practice When Going Through a Divorce
Deirdre Healy is a compassionate family law attorney and mediator. She is hardworking, experienced, and dedicated to her work. I highly recommend her.
Deirdre was wonderfully helpful during divorce mediation. She is professional, warm, and provides a safe environment to work through what can be a very painful process.
Attorney Deirdre Healy is overall an Amazing Attorney that deserves 10 stars! She guided me through my difficult divorce process very smoothly. She's understanding, she's responsive and she's a great professor that knows the law! I couldn't ask for a better Lawyer than Deirdre. She is a Champion!
Deirdre is an excellent lawyer. I highly recommend her as a divorce attorney.
This is long overdue, Deirdre Healy is the best attorney I have ever come across in Worcester, Ma., My mother was faced with a notice to appear in court, and showed up with no attorney, Deirdre came to her defense while in the courtroom, she worked on my mother's case with a successful outcome.
Attorney Healy was wonderful to work with! She made a very stressful time, surprisingly easy. She was very attentive and responded quickly to emails. I always felt like her priority. Attorney Healy was very knowledgeable and always told me what my options were and respected what I wanted
When going through a difficult time Attorney Healy made the process as pleasant as one could hope for with her knowledge and the ability to work with our schedule.
Amazing!! Mrs. Healy helped me through a very difficult time in my life. She knows what she is doing and works very well with all parties involved. I would recommend her services to anyone!
I hired Deirdre for my divorce case. My case wasn't simple. I wasn't happy with my previous lawyer's work. Deirdre handled my case very well. She is very responsible and knowledgeable. She has helped me to solve my case very smoothly.
I have worked with Deirdre on 2 occasions- each time she has made the process as smooth and seamless as possible. Deirdre kept in contact almost daily providing me with all the necessary information I needed as well as any updates.